FALL IS PRIME TIME FOR PLANTING
While most people wait until spring to start their planting, you can have a great garden in the fall as well. The cooler air provides a nice relief from the summer heat for you and your plants, plus the soil is still warm. With the first frost not coming until late October this year, according to the Old Farmer's Almanac, there is still plenty of time to get some gardening in.
If you need help getting ready for the cooler months, we offer a wide range of maintenance options, including fall trimming and pruning services, deadheading perennials, weeding and bed clean up.  Leaf removal from your lawn is also important.  A heavy layer of leaves left on your lawn can smother the grass, leading to thin or bare spots.
"They are the best at what they do," said Janelle Paisley. She recently had us do landscaping work in her family's backyard. "I thought it was great, all of the guys were very professional; they were able to answer my questions and give me peace of mind," Janelle said.
In her family's backyard, we took out overgrown foliage, installed new flower beds and arborvitaes, and performed mulch work. We also stacked stone rocks and created a crushed stone pad for her shed. Janelle and her family live in a historic colonial revival home in Berks County. "It was important to us that our home retain a historic feel. They used stones from an old barn we owned, as well as new ones to accomplish just that." Janelle explained.
We created a natural stone path from Janelle's main walkway to her mudroom. "The stone path allows us to now use our mudroom as a main entrance and gives us easier access to our driveway in the wet and snowy weather, because there was no walkway before," Janelle said.
You can take a look for yourself at the before and after pictures: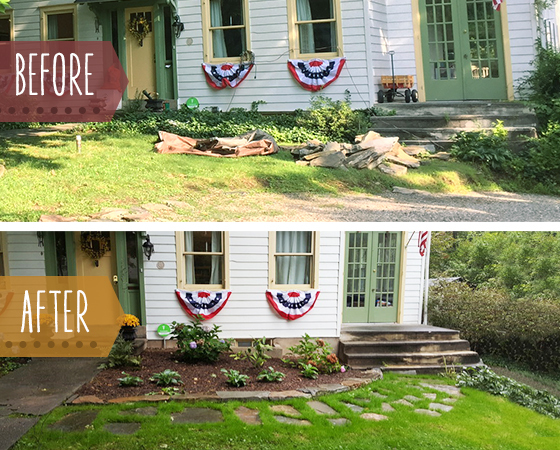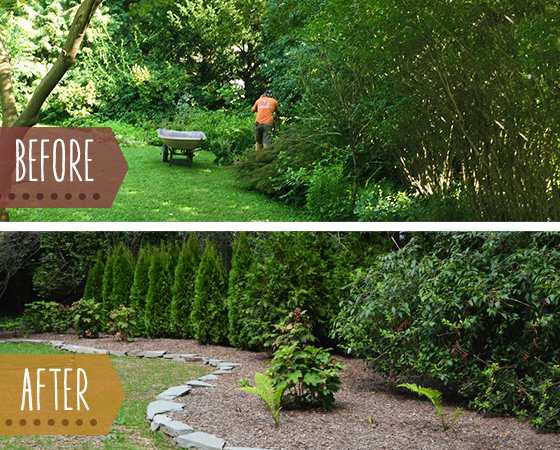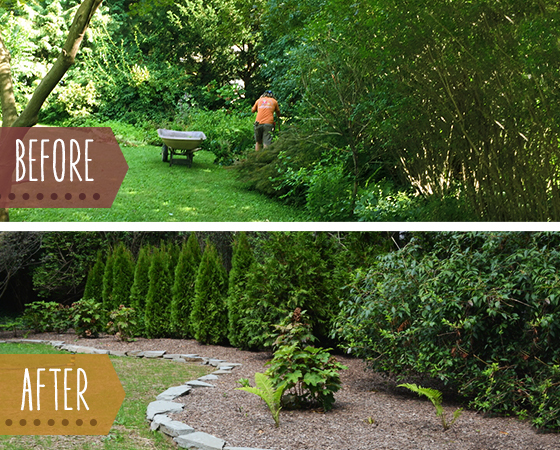 As we move into the fall, families still want to be able to enjoy outside activities. Janelle plans to have barbecues and play with her family in their new backyard. "Now we have more room to play with our kids while still having our privacy, so they really understood what we wanted and met all of our needs," Janelle said.
Enhancing nature's beauty one yard at a time in Berks, Chester, Lehigh & Montgomery Counties, contact us TODAY!