HARDSCAPING
Patios and Walkways
Do you have a yearning for a personal sanctuary, a space created solely for the relaxation and rejuvenation of your spirits?
A backyard patio can provide a tranquil oasis for after a long day of work or for a family gathering. Imagine a beautiful paver walkway leading to your secluded backyard haven, lush with verdant shrubbery. Tension and stress recede into the background and a deep sense of contentment pervades your soul…
We at Houp Landscaping can make that dream a reality! Our staff is highly trained and qualified in the construction of outdoor retreats. We are ICPI, Tech Pro, and NCMA- certified installers, which guarantees that the job will be done right the first time.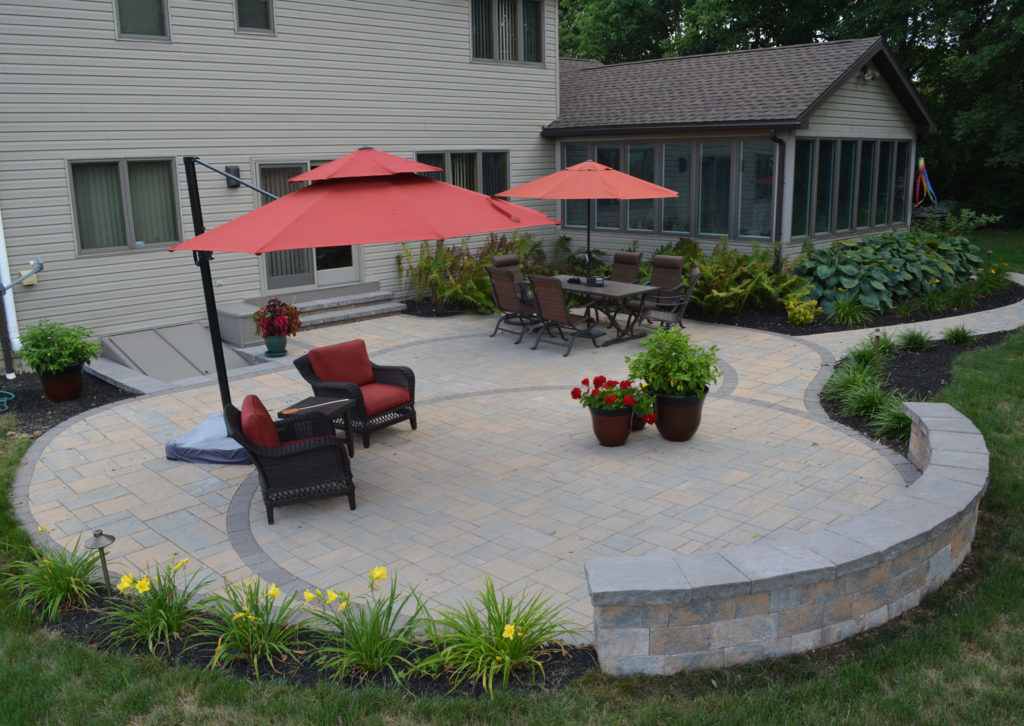 ---
Retaining Walls:
Retaining walls can supply beauty or provide function to a landscape by providing you with that level site you need or by giving you that added eye catching feature you desire.

---
Steps
Out of needs of access or for safety, steps can be constructed to be the main focal point of beauty or subtly displayed for function.

---
Natural Stone
Used either in conjunction with hardscape products or independently, natural stone has a beauty all its own. Be it used for walls, paving stone, accents for beds or its added contribution to a water feature, the look of natural stone is always beautiful.