Benefits of Landscape Lighting
Landscape lighting has many benefits. Landscape lighting adds not only beauty to your landscape, but also safety and security. It allows homeowners to display and use their outdoor living space both day and night.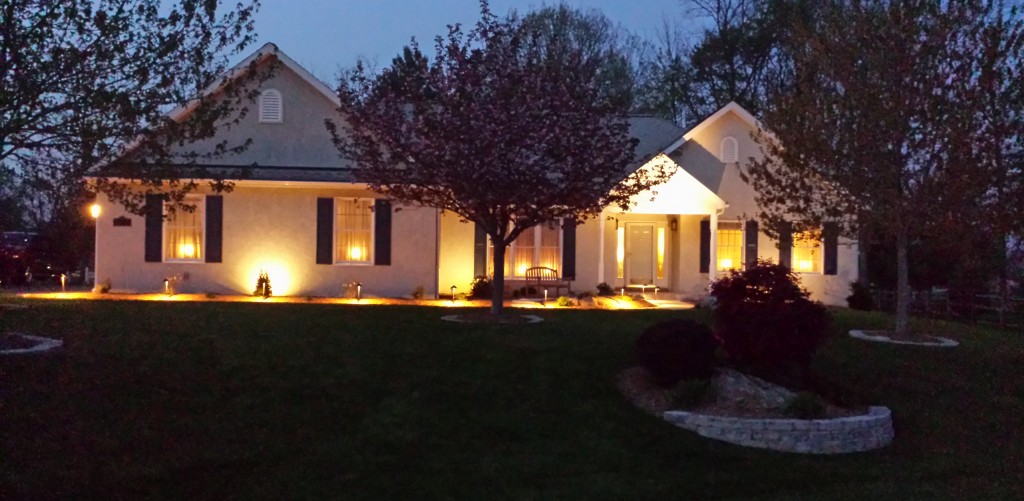 Increase Function
Landscape lighting allows you to extend the use of you outdoor living space. Lighting in seating walls and along patio edges creates a relaxing atmosphere for entertaining guests at night.
Increase Curb Appeal
The use of landscape lighting will make your home feel warm and inviting to your guests. It can be used to highlight specimen plant material, water features, and architectural features of your home.
Increase Security
Landscape lighting can be a deterrent to crime. Landscape lighting can be used to illuminate your home's exterior, especially entryways, and reveal dark areas where someone can hide.
Increase Safety
Using landscape lights to illuminate driveways, pathways, steps and other dark areas of your yard and landscape will allow you, your family and friends to safely walk around outside at night.