PATIO or DECK – Which is BEST?
When it comes to creating an outdoor living space, there are many options, but for the majority of homeowners, it usually comes down to deciding between either a deck or patio. Each option offers an area to gather with friends and family, grill out, and relax under the sun or stars. But the wrong choice can turn your relaxation dreams into a stressful nightmare. So which is the right choice for you and your home?
Enhancing Nature's Beauty
Do you want to incorporate your landscaping into the overall design of your deck or patio? If so, a patio usually works best, as it is situated directly on the ground, allowing it to seamlessly blend with the surrounding landscape. Trees, shrubs and flowers can be incorporated into the design to create an area that is truly "one with nature".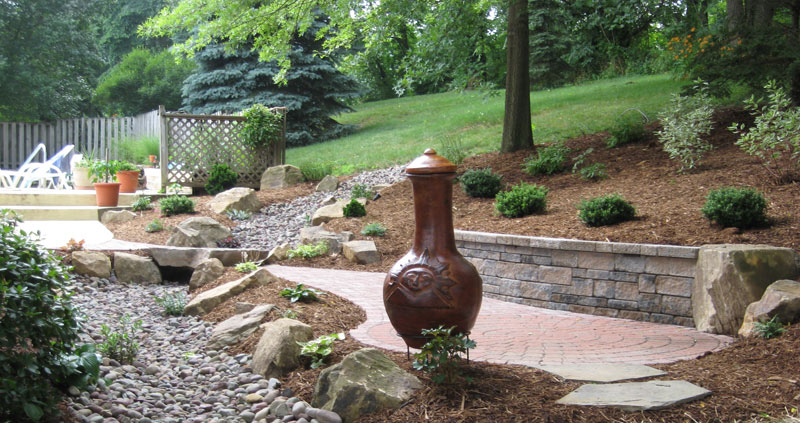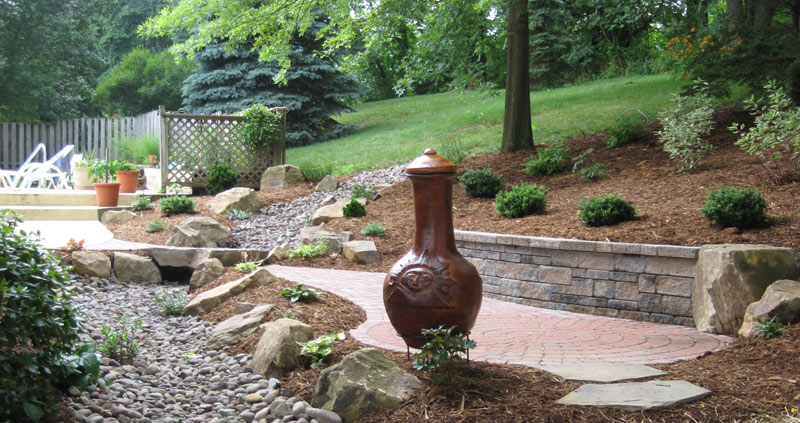 Endless Design Options
Paver patios provide a beautiful, custom-paving solution that allow for a lot of design creativity and can be used on small or large patios. They come in a variety of colors, styles, textures and shapes, which can be mixed together to create a truly unique design. They can also be designed to include features like fire pits, built in barbecues, and sitting areas, making them the perfect relaxation or socialization space.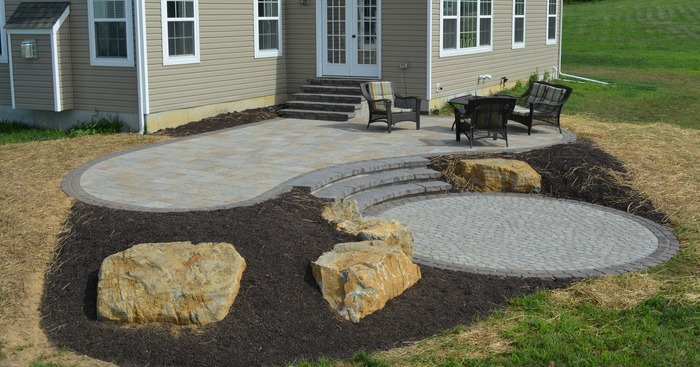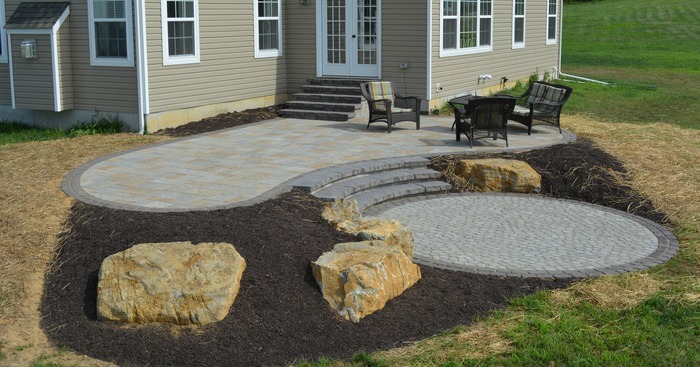 Long Lifespan and Low Maintenance
Patios are incredibly durable, standing up to rain and extreme temperature changes better than traditional decking materials. A benefit of a paver patio is that if something does happen to a paver (i.e. it gets chipped or broken, settles, etc.) they can be lifted individually or in small groups and replaced without having to replace the entire patio. Because of this, a properly installed patio has a much longer lifespan than a deck, averaging 25+ years of virtually maintenance free life.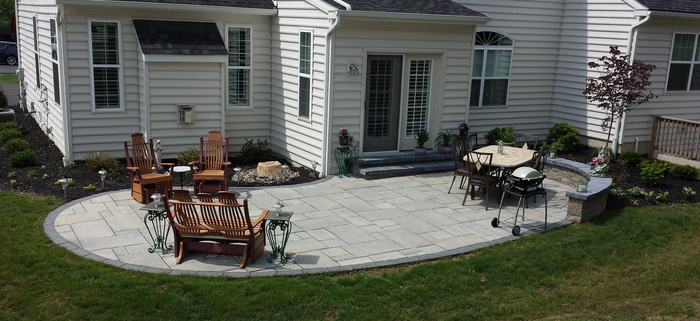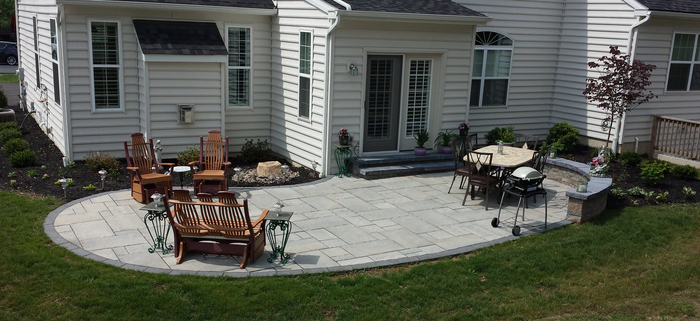 Before investing in a new outdoor space, you want to carefully consider all of your options. With the help of an experienced resource, like the team at Houp Landscaping, a well-planned patio can add a lifetime of enjoyment to your home. Contact us TODAY!