Light Up Your Landscape
Create a stunning landscape that can be enjoyed during the day and night!
You've worked hard to make your house and yard look beautiful, so why let that hard work disappear at nightfall? With some strategically placed outdoor lighting, you can put it all on display, create a warm and inviting feel for evening entertaining and add an element of safety and security. There's no limit to the effects outdoor lighting can achieve.
Add color and texture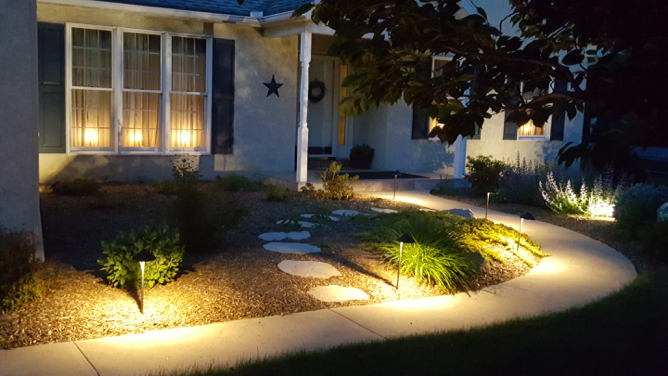 Path lights are visual aids in a dark space, but they also add color and texture if you place them near interesting plants. Lights placed in planting beds can be used to highlight structural features of your home and increase curb appeal.
Create shadows and depth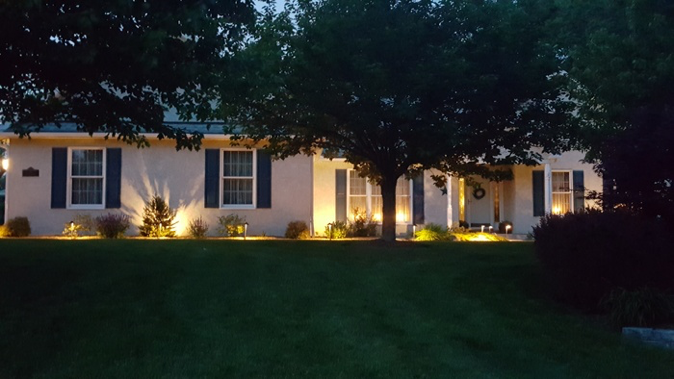 Balance is important when you're lighting a home's exterior. Shadow can be just as interesting as light and will add depth to your facade. The spotlights on the front of this house were placed close to the foundation so that the light would catch the edges of the beautiful landscaping and create interesting shadow patterns.
Provide safety in the dark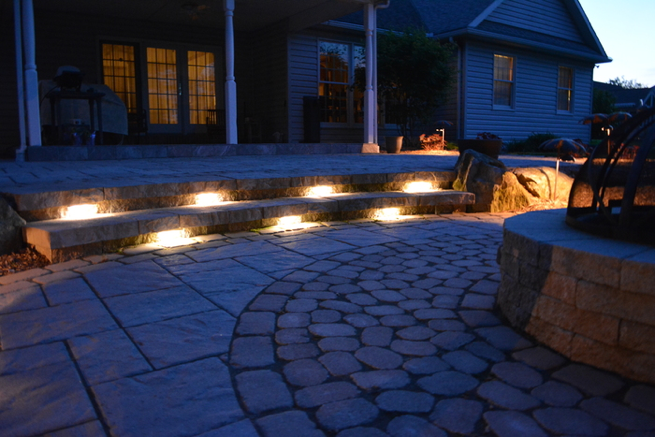 Parameter lighting can not only prevent a fall but also create an inviting atmosphere. On this patio, the lights are strategically placed on the steps, leading the eye naturally to the parameter of the patio and guiding you safely up or down the steps.
Create a unique look OR Show off your personality
Using different styles of path lights in the same scheme can help provide you with a truly unique look. An increasing number of home-owners prefer low voltage lighting for their outdoor landscapes due to its safety and ability to reduce hefty electricity consumption costs.
More than just picking the right hardware, a pleasing lighting scheme is also about artistry.
Let our experts help put your property in the best light after the sun goes down.