Firepits
Fall is right around the corner. The leaves will be changing colors and the evenings will be cooler. Those cool, crisp evenings don't have to mean the end of outdoor fun and entertainment. Incorporating a fire pit feature into your landscape design is a great way to extend the use of your outdoor living space.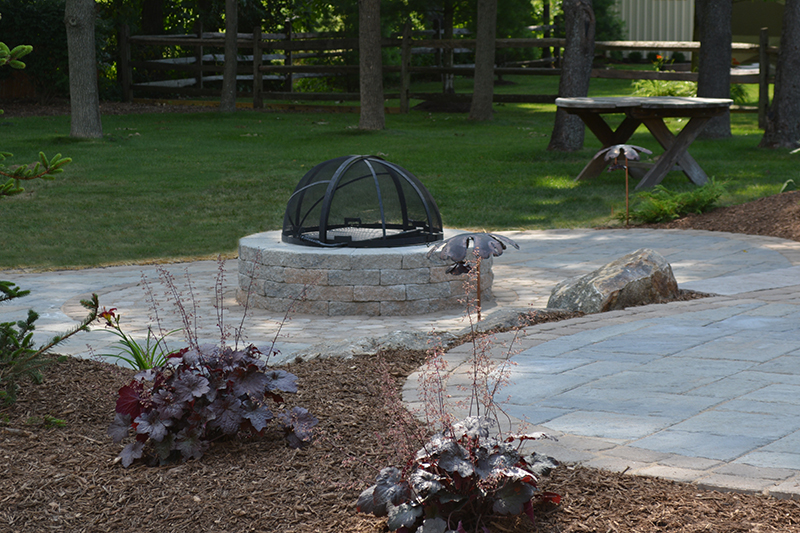 When designing your fire pit there are many things to consider. Fire pits can be constructed out of a variety of material from natural stone to decorative block. They can be designed in a variety of shapes (round, rectangle, or custom). Choose a material and a shape that compliments your home and landscape. Don't forget seating and traffic flow around the fire pit. Are you going to use outdoor furniture or do you want to incorporate a seating wall? Make sure that there is enough room to move around the fire pit safely.
A fire pit can help to create a focal point in your landscape. It becomes a natural gathering place for family and friends. It provides warmth on cool evenings. Adding an optional grate for cooking will allow you to make everything, from s'mores to kabobs to burgers and steaks. It lets all who gather be involved.